The Dream Doctors Project
Founded in 2002, the Dream Doctors Project is a unique Israeli non-profit that integrates professional medical clowns, 'Dream Doctors', into Israeli hospitals by training them to work as members of multidisciplinary care teams.  Dedicated to improving patient wellbeing and enhancing the efficacy of healthcare delivery, Dream Doctor's therapeutic approach aims to promote medical clowning as an officially recognized paramedical profession.  Dream Doctor's expertise and trailblazing model of operation has earned the organization international recognition as a leader in the field.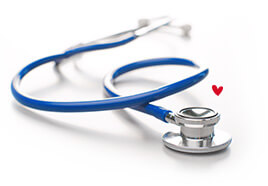 105
Dream Doctors in the project
220000
Patients encountered each year
40
Assistance in various medical procedures
Every hospitalized child deserves a Dream Doctor...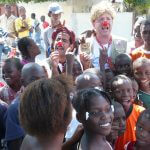 "Clowns create an island of resilience around them; people who experience sudden crisis or disaster are helped by the clowns to recreate a sense of community.
Professor Moody Lahad, Senior Medical Psychologist President of Community Stress Prevention Center at Tel Hai College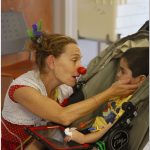 "The way I see it, we must make every effort to try to integrate them on a regular basis into the Unit's work, since they greatly improve the service we provide to child patients."
Dr. Ehud Rosenbloom, Director of the Pediatric Emergency Unit at Meir Medical Center