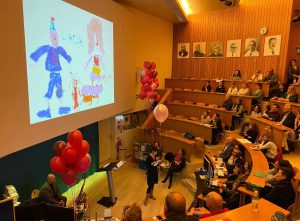 Recognised Leaders
Drawing on more than 15 years of experience in the field, Dream Doctors' accumulated knowledge and expertise working with diverse populations has earned the organisation international recognition as leaders in the field.  Bringing together the worlds of theatre, clowning and therapeutic care, Dream Doctors medical clowns developed a trailblazing model of collaboration with medical teams.  Dream Doctors reach a wide range of communities across the globe, and offer specialised professional training courses to healthcare workers, university students, professional and volunteer organisations.  In Israel, a specialised Dream Doctors training program is now part of the standard curriculum in two leading medical schools.  Driven by a genuine love and value for human life, regardless of a person's race, religion, nationality or socio-economic background, Dream Doctors infuse all of its work, training and activities with the core values of care and generosity and generosity of spirit.
In Partnership with the Ministry of Foreign Affairs

The Dream Doctors Project was nominated by Israel's Ministry of Foreign Affairs to represent Israel abroad in a range of international conferences and venues.  Dream Doctors teach and participate in training programs, humanitarian missions, and medical, and trauma-related conferences around the world.
Customised Training Programs in Israel and Abroad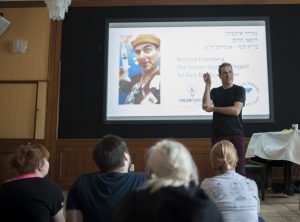 Dream Doctors' courses are individually structured according to the group's needs adapted to meet the needs and interests of various populations, communities and professional development settings around the world.   The therapeutic clown's toolbox is encompasses a wide range of therapeutic techniques.  The unique integration between the world of clowning and the world of therapeutic care, combined with the vast accumulated knowledge gained over years of work with different populations, has enabled Dream Doctors to reach a wide variety of target audiences.  International  audiences include medical teams, medical paraprofessionals, university students, performing artists, therapeutic clowns, healthcare volunteers and more.
Train Online with the Dream Doctors!
Dream Doctors offers customised online training programs and classes in a variety of platforms.  CONTACT US to find out more.