Evidence-Based Practice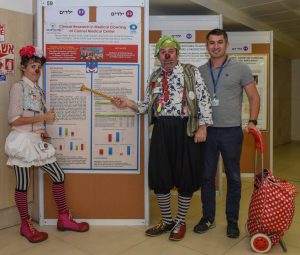 In 2011, the Dream Doctors Project's First International Conference on Medicine and Medical Clowning was held in Jerusalem.  Dream Doctors hosted 250 guests from 22 countries, including medical clowns, representatives of medical clowning associations from around the world, physicians, and nurses. Several medical studies on the issue of medical clowning were presented, making it clear that there was a need for additional scientific studies to build an evidence-based foundation for medical clowns' contribution to patient well-being and health.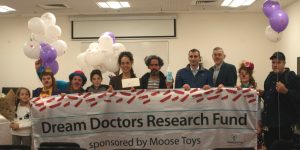 Consequently, a Scientific Research Fund was established to provide grants each year for research on medical clowning. The fund is overseen by the Scientific Committee, which is made up of five members: Prof. Arthur Eidelman currently serves as Chairman and is joined by Prof. Annick Raas-Rothschild, Dr. Yitzhak Berlovich, Prof. Myriam Ben Arush, and the founder of the Dream Doctors Project, Yaacov Shriqui. To date, this fund has supported over 42 research studies on various topics in the field of medical clowning and presented at international conferences; 24 have been published in scientific journals.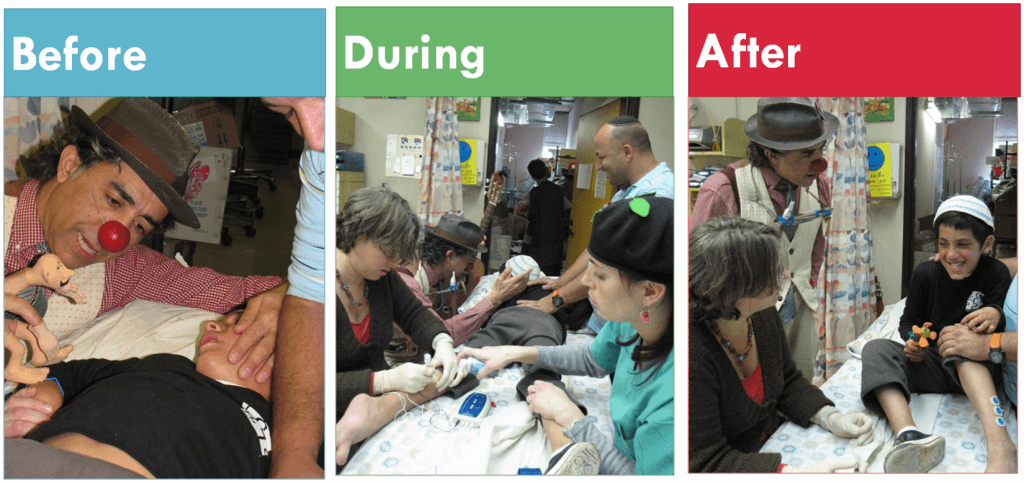 Inside Academia
Dedicated to advancing the field of medical clowning and gaining official recognition as a paramedical profession, integration into academia is a part of the Project's overall mission.  The first university in the world to offer a full BA program in Medical Clowning was at Haifa University, with approximately 40 program graduates.   In addition, senior Dream Doctor, Amnon Raviv, is the first person in the world to earn a Ph.D. in medical clowning.
Currently, Dream Doctors offer educational training to soon-to-be doctors and nurses in academic programs as part of the academic course curriculum at the Safed branch of Bar Ilan University and at the Technion University in Haifa.  These courses lay the foundation for fully integrating Dream Doctors with hospital medical teams.  Students learn about the clown's therapeutic role and value inside hospitals.  They are introduced to the art of medical clowning and learn communication skills that help cultivate a better relationship with patients.  Courses include full-day seminars that include lectures, interactive simulations, and observation of the clowns in action inside hospitals.  Courses are taught by DD clowns, together with Prof. Edelman, Head of the Dream Doctors Research Fund.
Published studies sponsored by the Dream Doctors Research Fund can be found at the links below: