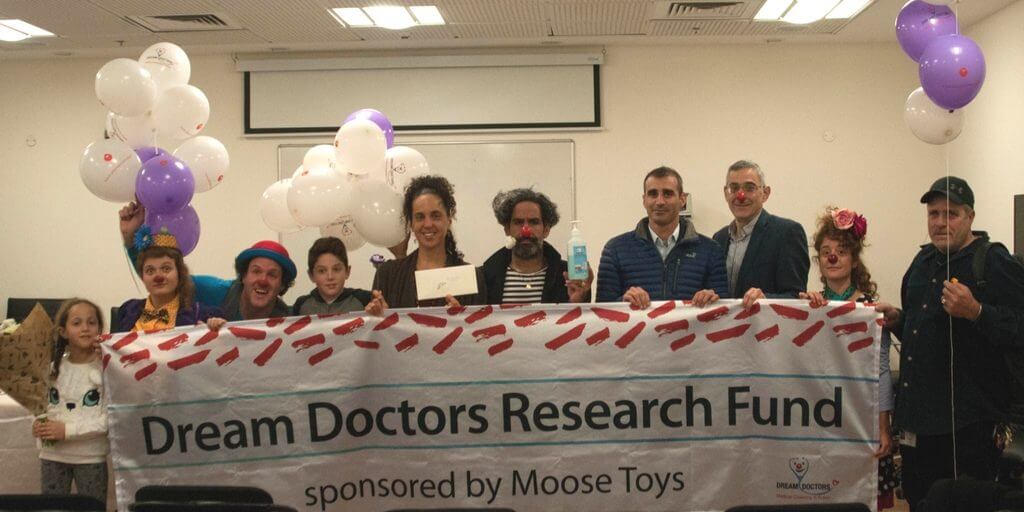 We are ecstatic to announce that the Dream Doctors Research Fund Sponsored by Moose Toys recently awarded grants to 5 research teams from hospitals and academic institutions across Israel. Their projects will look at the use of medical clowns in treating child patients from a variety of different angles that have never been studied before and the results will directly inform how we work with children in the hospitals.
We are so grateful to our partners at Moose Toys for supporting research that will help make children happy when they are the most in need of comfort and laughter!
Mazel tov to all of our grant recipients and thank you for joining us in being pioneers in this field of research! We look forward to sharing the results of your studies with our colleagues, supporters and friends around the world.